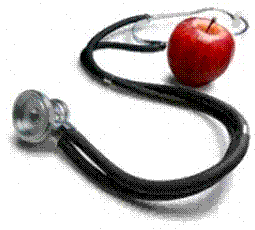 Clinically trained to safely combine natural therapies with traditional medical treatment, I have been trained to perform screening physical exams and to assess the need for referrals to medical specialists for appropriate work-up and diagnosis.
Clinical Nutrition: Clinical Nutrition studies the relationship between diet and health on an individualized basis. A specific diet plan and supplements may be recommended to address deficiencies, treat disease processes, improve gastrointestinal functioning, or promote health. Benefits may include increased energy, improved immunity and an increase in general well being.
Botanical Medicine: Botanical medicine is an integrated modality that is the foundation of modern pharmacology. Using teas, tinctures, capsules and other forms of herbal preparations, it assists in recovery from injury and disease as well as boosting the body's immune system.
Traditional Chinese Medicine (TCM): The goal of TCM is to eliminate disease and balance the flow of energy through the body by using acupuncture, botanical formulas and dietary modification. TCM is most beneficial in the treatment of chronic health conditions and pain.
Acupuncture: The acupuncture I utilize is a combination of my Traditional Chinese Medicine training as well as my training in Physical Medicine. By combining Traditional Chinese Medicine and the more musculoskeletal - focused acupuncture, I am able to achieve the best of both worlds for my patients' health.
Lifestyle Counselling: Helping patients make healthy choices is an integral part of Naturopathic Medicine. This is the key to individualized treatment, allowing the physical and emotional aspect of healing to occur simultaneously.
Homeopathic Medicine: Homeopathy is a system of medicine developed in the 1700s that uses minute amounts of a natural substance to stimulate the body's innate healing ability. The aim of treatment is to stimulate the body's own force to act against the root cause of the disease. It is a powerful tool that works on an emotional & physical level.